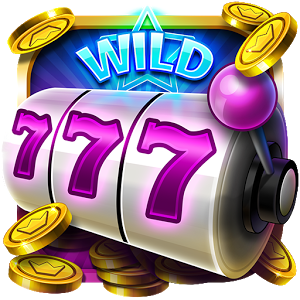 Confused about bingo or just want to learn more? We are here to help!
Bingo is a legendary game that dates back centuries. The game itself is a simple one, and this is surely part of its charm. Nonetheless, like any game, new players need to familiarise themselves with the rules and learn how to win.
Another factor at play is that there is more than one style of Bingo. In fact, there are loads of different bingo games available to play online today! Many people are only familiar with the Bingo games originated in their country. So, if you are a Brit looking to learn what American Bingo is all about, you have come to the right place.
So, buckle in as we take you through the key things you need to know about Bingo. Don't worry, it won't take you long to get up to speed, but it always helps to know what you're doing before diving in. Furthermore, traditional Bingo players who may not have played online before will find this guide helpful for playing online.

The Premise and How to Win Bingo
Online bingo sites players need to have one thing in mind as they play – winning! Of course, Bingo is a light-hearted game that is all about having fun. However, there is nothing better than being the winner and taking home a great prize. So, how is it done?
The general premise of Bingo is to mark off all of your numbers before your opponents. Opponents may be a little too competitive a word – this is a friendly game! Nonetheless, Bingo is all about being the first to get all your numbers and then shout 'Bingo!'
Players will have a bingo card/ticket with numbers on. In fact, players can purchase multiple tickets to give them a better chance of winning. In a bingo hall, the caller would call out the numbers along with humorous phrases to go with each name. Online, the process is a little smoother and you can even have your numbers marked off automatically so that it is easier to keep up. After all, there is nothing worse than missing a number and not winning the game!
The number of numbers needed to win the game varies across different Bingo varieties. Often, players will be looking for one line of numbers, then two lines, then a 'Full House', that is, a whole ticket of numbers chalked off. This method is handy because if you miss out on the first prize, you are still in with a shout of winning the game!
Online Bingo offers up real cash prizes for winning games. Jackpots vary across different Bingo rooms as do entry fees. What's for certain is that there is something for everybody; you don't have to be a serious gambler to have a flutter on Bingo – and that's one of the best things about it!
Bingo in bingo halls might even come with more elaborate prizes like toys or alcohol, so it is worth checking out what your local games have to offer.
History of Bingo Rules
Bingo dates all the way back to 16th century Italy. Although Brits weren't shouting Bingo! Until the 18th century, the Italians and French aristocracy were enjoying the game in this early stage. The spread of bingo occurred naturally as Europeans moved around and spread the word of this exciting game.
Bingo arguably did not take off properly until the 1920s, when it became popular at carnivals and fairs. The word 'Bingo' itself existed before the game; as well as being used in colloquial conversation it was also reportedly said by customs officers when they successfully found something.
The adoption of the name is often attributed to Hugh J. Ward, who likely wanted to choose a name that people had heard before – one that would resonate with ordinary people. Prior to this, in mainland Europe, Bingo had been known as a lottery: Il Gioco del Lotto d'Italia in Italy and Le Lotto in France.
As for the finalised game of Bingo and the bingo ticket used to play, this was patented by Erwin S. Lowe in 1942. This set Britain up for an explosion of Bingo popularity in the latter half of the 20th century. Bingo halls reached peak popularity in the 1960s and 1970s and formed an intrinsic part of British entertainment and culture.
By the turn of the century, however, bingo halls had dwindled significantly. Bingo halls declined for a number of reasons, with people attributing its downfall to a range of factors including the smoking ban and a decline in coastal town holidays, with cheaper international flights emerging in recent decades.
Nonetheless, there are still a fair few bingo halls out there providing entertainment for punters every week. Additionally, Bingo has adapted, with the Bingo Lingo tour going around the country and attracting a new breed of students keen to play a lively and boozy version of the game.
But one thing for certain moving forwards is that online bingo is here to stay. Online bingo has become a huge part of the online gambling industry in the last decade, attracting more traditional players and youngsters alike. It truly is an exciting time to be a Bingo enthusiast!
Rules for Online Bingo
Before we dive into the nitty gritty of each bingo game, it is worth taking a moment to look at the overarching features of online bingo.
A random number generator chooses which numbers appear.
Players can use the auto-daub feature to mark off numbers on their cards as they appear.
There are lots of different bingo rooms, each with its own theme and jackpot.
Bingo rooms are complete with chat rooms where players can socialise together during the games.
Different Bingo Games and their Rules
There are countless iterations of bingo both offline and online, but there are perhaps three main ones that players can't get enough of. Here we will take a quick peak at the three you will most commonly find at online bingo sites.
#1 90-Ball Bingo
90-Ball is the traditional Bingo game played . Players use a 9x3 bingo ticket with a mixture of numbers and blank spaces. Typically, players will be looking to tick off a line of numbers, then two lines, then a full house. Bingo lingo is commonly used whilst calling the bingo numbers, prompting laughter from the audience.
#2 75-Ball Bingo
75-Ball is the most popular Bingo game in the United States. The format is different in that a 5x5 bingo ticket is used in the shape of a square. The middle space is blank and can help join up other numbers to make wins.
Players win by completing straight lines, but in this version wins can be diagonal, down a column, or in a row. Additionally, some versions of 75-Ball use other patterns such as a letter 'L', making this an exciting variant for those who haven't tried it previously. Of course, as always there is a big prize for completing the full card.
#3 80-Ball Bingo
80-Ball is mostly found online and is similar to 75-Ball. It uses a 4x4 grid organised in columns. The lowest numbers are on the left side and the highest on the right. Again, players win by completing patterns or a full card.
Final Tips & Rules
As you are leaving don't forget the below tips.
#1 Don't Cheat!
This is a universal rule; although it is virtually impossible to cheat a game of online bingo, players should always play an honest game! Have respect for your comrades across the Bingo hall and wish them good luck in their quests to become winners.
#2 Make it a Sociable Game
You can go further then just wishing them good luck, though. Bingo is historically a highly social game; players would head down to bingo halls for a fun get together as much as the game itself. This element of Bingo is challenging to keep alive online, but chat functions in Bingo rooms go some way to achieving this. So, have a natter with your fellow players and make some friends along the way.
Last Thoughts on Bingo 
The truth is that online Bingo is very easy to pick up once you get stuck in. The key is to have fun and be a jolly and sociable player. Remember to only bet what you can afford to lose. This is easy with Bingo as there are plenty of rooms out there with small entry fees. Who knows, you might just be the next lucky Bingo winner and take home the jackpot! Make sure to also check out slot games play for fun here.